While sleeping in the thunder storms is one of my faves, seeing the aftermath and being stuck inside afterward ... is terrible. It rained and rained and rained some more.
However, during ALLLLLL the naps and general laziness that was going on over here I took a cue from my oh-so-super-mom-ish friend,
Mandy
and worked on my applique tees. I ordered all the cute Appliques several weeks ago and keep putting off actually applying them! I havent been able to find plain tees to apply them too ... Probably because I don't go places without my kids that would allow me to do that. Which is the reason I do 90% of my shopping on-line. I am itching for the day I can order groceries on-line ... Let. It. Be.
Okay ... So here are my works of art ...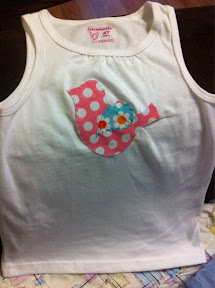 I haven't done any for the boys yet, bc I still haven't found the tees ... A little birdie told me they're at hobby lobby ... We'll see.
Soooo ... The last week I've found a new crush. It's twitter. I'm loving it. Mainly bc of all the weather updates that are just minute to minute - especially when our Satellite goes out as soon as the weather gets really bad. But then I started to follow other peeps too ... And I'm into it. Really.
These are some pics some of the weather people and storm chasers took of all the flooding today in Central AR.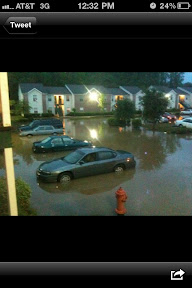 Maumelle
I'm not really sure what's going on here. Some kind of water rescue, I guess.
Ball fields next to our house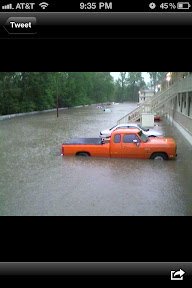 Jacksonville
Pretty much the whole state has been under a flash flood today. I even let Avery wear these to Wal-Mart:
The sun did come out for a few
minutes today and Dalton was dying to go out and jump in puddles ...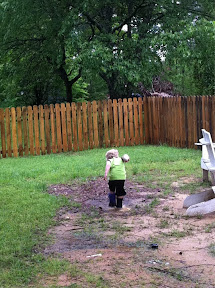 Pretty sure I was counting down 'till the beach and the lake ALL day long ... just can't get here soon enough.
- Posted using BlogPress from my iPhone