Disney on Ice: Princess Wishes came to town and of course we had to take Avery. We even
last minute decided to take D too and I'm so glad we did. He clapped and hooted and hollered the while time.
Avery was in shock. Like ... I really thought she was gonna fall right over. Even just sitting down waiting she kept looking over at me and grinning from ear to ear. When it started and Tinkerbell skated out her jaw dropped open and I don't think it closed the rest of the time. She would wave and wave and wave to all the princesses. And seriously had the best night of her life. When Aaron was telling Dalton he needed to calm down or we would have to leave, Avery's eyes got big, she looked at me like "say it ain't so!" and then YELLED at Dalton to sit. down. While holding down the seat on the folding chair. She was in heaven- for real.
My camera battery is having issues so I only had the camera on my phone. But, of course I snapped some pics. It was SUCH a fun show and I highly recommend it!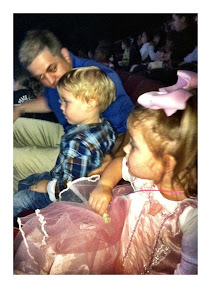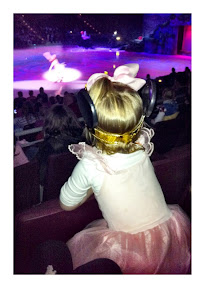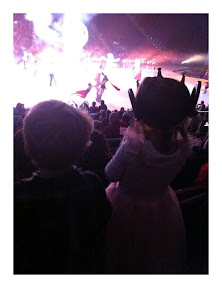 - Posted using BlogPress from my iPhone