This year Easter didn't go as originally planned since Sawyer had the chicken pox. However, I only teared up once about it. I just hated our whole little family wasn't together all day. Fortunately, Sawyer was up tons during the night not feeling well, so we had plenty of quality time together today. :/
The kiddos woke up BRIGHT and early ready to see if the Easter Bunny came to visit. They loved eating their candy and playing with their happies this morning.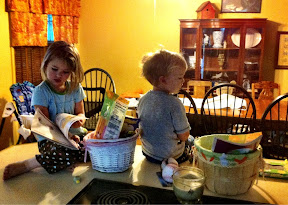 We played around the house and watched our wonderful online service this morning that I am oh-so-thankful for in this season of life. The music was amazing and it was still powerful coming through the computer.
They sang one of my very favorite songs, In Christ Alone. Love, love, love.
We tried to read a kiddo appropriate Easter story this morning but Dalton just kept asking, "Why did the baby die??" over and over, which I guess he heard at MDO or something. But, it was still sweet to see their faces listening to our special Easter story.
Then Aaron's mom came to keep Sawyer after she had lunch with her family. I went ahead and dressed Sawyer in his little outfit so we could attempt a family photo. I so love any picture with all of us in it because they are super rare! I thought these actually turned out!
Then we kissed Sawyer bye bye (who all but started jumping for joy when he saw Lynda, so I know he was in good hands) and headed off to a park with my family, both of my sister's in laws, cousins, friends - it was a big crowd and SO fun! We played all kinds of activities, hunted eggs, ate lots of yummy food and just enjoyed the beautiful weather and celebrated our Savior. It was a special day that I hope we repeat!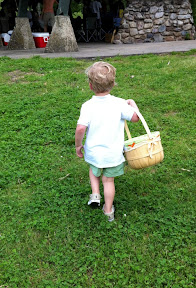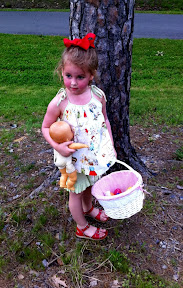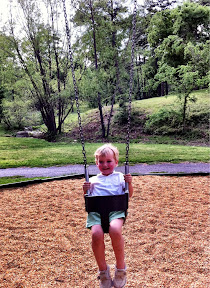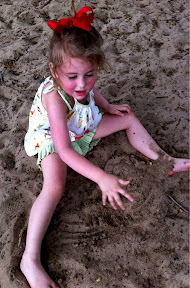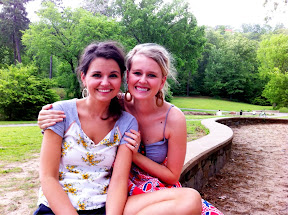 We missed our little Saw-Dog, but had an overall egg-stra special Easter Sunday!
- Posted using BlogPress from my iPhone